Tag Archives: private money
Posted on 14. Mar, 2011 by Carey.
So our ATM Business is just moving along non-stop and we couldn't stop it if we wanted to! A company that we have bought some of our ATM's from just emailed me recently and asked if Kathy and I were interested in placing our ATM in a particular location because it was too far for […]
Posted on 30. Dec, 2010 by Carey.
We received a signed contract (that our lawyer drew up) from the jerk ATM partner yesterday. So yesterday while I was at work I gave Kathy the ok to mail him his check. Jerkhead received his check in the mail today and our ATM ISO officially changed everything on the account. Soooo now we have […]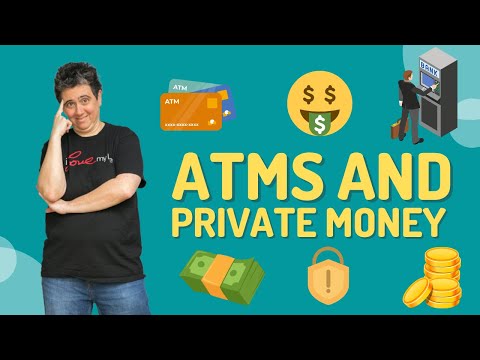 Posted on 15. Oct, 2010 by Carey.
In this vidoe I talk briefly about how you can use Private Money to start your ATM business or to help grow it. With Private Money at your disposal you can literally buy atms with no money! Check it out: Did you like this? Share it:Tweet
Posted on 15. Jun, 2010 by Carey.
Yep, you read the post title correctly: yesterday was my first and last day on the job as a brand spanking new bill collector! lol Mhm, if yesterday wasn't my first and last day I would have become the person everyone ignores and hates to hear on the phone! I started yesterday morning at 8am. […]
Posted on 21. Feb, 2010 by Carey.
I think we all know how important it is to have like-minded people in our lives. Grant it, all of you guys and gals that read this blog are like-minded plus all of the blogs that I read, those folks are like-minded as well. So we have many like-minded connections via email and blogs and […]
Posted on 16. Dec, 2009 by Carey.
Ok now this was the first real estate guy they had present at the Passive Income Opportunity seminar aka Never Work Again. His name was Bill Barnett (G. William Barnett II) His big thing: Now is the single best time to get into real estate! (of course, we all know that tho.) He calls it […]
Posted on 22. Oct, 2009 by Carey.
So I've been doing pretty well with writing down a few goals to do a day and actually getting them done. Seriously, I recommend you try that instead of a long laundry list of things to do. You'll be amazed at how easy it is to accomplish the most important, effective items. Anyway, now it's […]